Joe & John's Pizzeria
59-10 Myrtle Ave, Ridgewood, NY 11385
Order now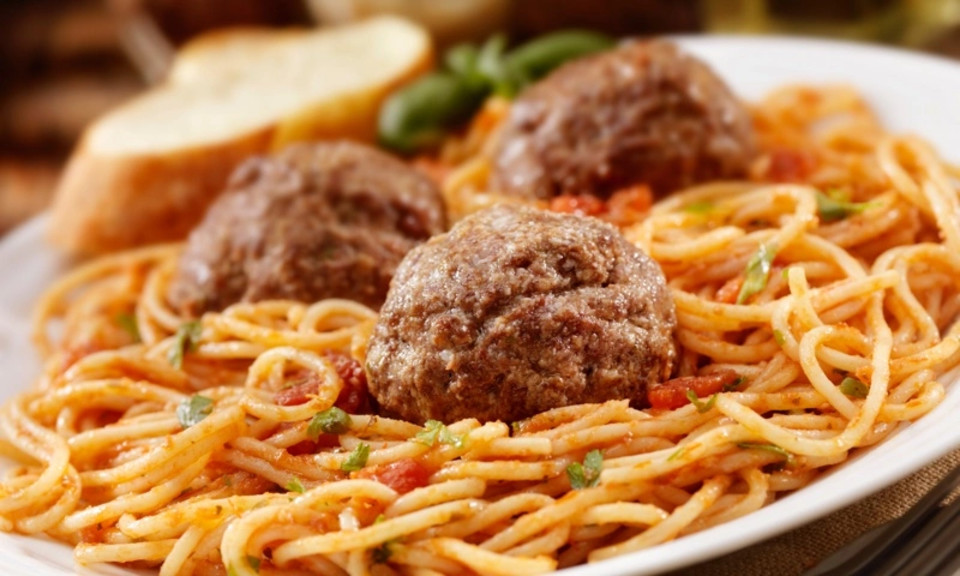 Fiona
Wow, small pepperoni was great! Sauce/crust/cheese ratio was really spot on.
So many pizzerias out here never get the sauce and crust right! I could have eaten the entire (small pie) myself. Now the big test is ordering the large pie, will the SCR (sauce to cheese/crust ratio) stand up to the smaller version. We are looking forward to tasting very soon.
Sayra
The eggplant parm platter isn't as good as the sandwich, but the side salad is generously sized and actually consists of more than just lettuce which is nice. The tiramisu is some of the best I've ever had! Delivery was early and the driver last night was very nice.
Michael
This is the best food in Ridgewood. I wandered in for lunch one day back in the fall when they were renovating and immediately fell in love with the pizza, since then I've happily called them whenever I've wanted Italian. I'm so glad to see they're on Grubhub now!
Lindsey
Everything was delicious! The Greek salad was super fresh and had a nice variety of veggies, house dressing was really good. The arancini were huge and so good! I'm not really ever impressed with Italian options in bushwick/ridgewood, but this was Primo!
Cassin
First off I ordered the fettuccine Alfredo and it was delicious and when I got to the store the guy was just wrapping up my order so I didn't have to wait the staff there was super friendly and helpful definitely getting food from here again
Sage
Food was great, kinda of wrapped weird though. It was halfway covered in tinfoil sitting on a plate which was placed in a white paper bag. Delivery guy kind of just dropped it into my hands but nothing to get sensitive over. Delivery was very fast, just under half the projected time Seamless provided, keep in mind though I ordered at 1:20pm on a Thursday and live approx. 1 mile from the joint. Will definitely be ordering again
felix
Wow! I've lived in the neighborhood over 10 years and I don't know how I've made this long without ever having Joe and John's pizza! Literally the best pizza ever and the fried ravioli's were amazing too! It was got, fresh, and incredibly delicious. Puts all the other local places to shame. Just writing this is making me want more,I think I'll order again right now....
Kaytlin
THE FOOD WAS GREAT! It is just what you need for a late night study session for that big exam! The delivery man was so nice and polite. I have ordered from here in the past and I have eaten at the location. I couldn't be happier about the service and the food. :D Thank you for your food and service!
Daisy
Timely delivery and hot, delicious, wonderful quality! The Margarita Pizza was so fresh and sinfully good, as was the Nutella Pizza. This was the second time weve ordered from them and they have been equally delish each time. Fave pizza spot in the neighborhood. Two thumbs up!
Samantha
Great experience!! The delivery guy was super nice (and on time!!) and came up to my apartment! Wings were great and had plenty of sauce. The pizza was good, not the best I've ever eaten but good, especially the crust! Everything was hot and I would order again!
About us
Calzones, Chicken, Dinner, Italian, Lunch Specials, Pasta, Pizza, Seafood
Today

Delivery: 11:00 AM - 10:30 PM

Takeout: 11:00 AM - 10:30 PM

Delivery

Monday:

11:00 AM - 9:30 PM

Tuesday:

11:00 AM - 9:30 PM

Wednesday:

11:00 AM - 9:30 PM

Thursday:

11:00 AM - 9:30 PM

Friday:

11:00 AM - 10:30 PM

Saturday:

11:00 AM - 10:30 PM

Sunday:

12:00 PM - 9:30 PM

Takeout

Monday:

11:00 AM - 9:30 PM

Tuesday:

11:00 AM - 9:30 PM

Wednesday:

11:00 AM - 9:30 PM

Thursday:

11:00 AM - 9:30 PM

Friday:

11:00 AM - 10:30 PM

Saturday:

11:00 AM - 10:30 PM

Sunday:

12:00 PM - 9:30 PM